GlobeNewswire
Hut 8 drives innovative recycling initiative for the second year running, earning 44% more carbon credits than in 2022
Partnering with Sparta Group's ERS International, Hut 8 recycled retired miners and parts, earning 7,500 high-quality carbon credits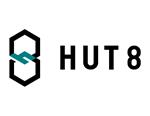 News provided by
HUT 8 Mining Corp.
Nov 20, 2023, 6:30 AM ET
TORONTO, Nov. 20, 2023 (GLOBE NEWSWIRE) -- Hut 8 Mining Corp. (Nasdaq | TSX: HUT) ("Hut 8" or "the Company"), one of North America's largest, innovation-focused digital asset mining pioneers and high performance computing infrastructure providers, partnered with Sparta Group's carbon credit program established by their e-waste division, ERS International, with a goal of achieving carbon neutrality by 2025. In 2023, Hut 8 has submitted approximately 369 metric tonnes of electronic waste to the program, earning 7,500 metric tonnes carbon dioxide equivalent of serialized carbon credits.

Under the recycling program, the first of its kind in Canada, after accounting for shipping and processing costs, for every metric tonne of carbon dioxide diverted from landfills, one carbon credit is generated. The carbon credits are verified by AET Group, who have been verifiers with BGIS and Brookfield.
Efforts surrounding this initiative are ongoing, as Hut 8 staff recently completed a 3-week blitz, during which approximately 813,425 pounds (or 369 metric tonnes) of e-waste – including obsolete ASIC miners, hash-boards, power supply units (PSUs), cables, and other components – were collected, categorized, and loaded for shipping to ERS facilities. Once with ERS, the materials are either sold to third parties for re-use or are recycled appropriately – none of the materials are sent to landfills.
Hut 8 is set to generate 7,500 carbon credits by the end of 2023, an increase of 44% from the 5,200 generated in 2022. All carbon credits generated in 2023 will be verified and received by Q2 2024.
"We're committed to finding innovative ways to reduce our carbon footprint, and this program has proven to be extremely effective in that regard," said Arnold Lee, Director of ESG at Hut 8. "Not only are we able to generate verified carbon credits on the CSA Group registries, but our e-waste continues to be recycled and processed responsibly, while we simultaneously divert CO2 from our atmosphere."
"We take great pride in the significant strides made at ERS through the E-carbon program," said Joseph Cimorelli, Director of Global Business Development at ERS International. "Our collaboration with Hut 8 stands as a testament to the program's success, creating a lasting impact not only within the mining sector but resonating across industries. Hut 8's team and their commitment to making environmentally impactful choices with their materials set a commendable standard for the industry. We look forward to the ongoing partnership, dedicated to responsibly addressing the e-waste challenges inherent in such a vast industry."
About Hut 8
Through innovation, imagination, and passion, Hut 8's seasoned executive team is bullish on building and operating computing infrastructure that powers Bitcoin mining, traditional data centres, and emerging technologies like AI and machine learning. Hut 8's infrastructure portfolio includes seven sites: five high performance computing data centres across British Columbia and Ontario that offer cloud, co-location, managed services, AI, machine learning, and VFX rendering computing solutions, and two Bitcoin mining sites located in Southern Alberta. Long-distinguished for its unique treasury strategy, Hut 8 has one of the highest inventories of self-mined Bitcoin of any publicly-traded company globally. For more information, visit www.hut8.com and follow us on X (formerly known as Twitter) at @Hut8Mining.
Cautionary Note Regarding Forward–Looking Information
This press release includes "forward-looking information" and "forward-looking statements" within the meaning of Canadian securities laws and United States securities laws, respectively (collectively, "forward-looking information"). All information, other than statements of historical facts, included in this press release that address activities, events or developments that the Company expects or anticipates will or may occur in the future, including such things as future business strategy, competitive strengths, goals, expansion and growth of the Company's businesses, operations, plans and other such matters is forward-looking information. Forward-looking information is often identified by the words "may", "would", "could", "should", "will", "intend", "plan", "anticipate", "allow", "believe", "estimate", "expect", "predict", "can", "might", "potential", "predict", "is designed to", "likely" or similar expressions. In addition, any statements in this press release that refer to expectations, projections or other characterizations of future events or circumstances contain forward-looking information and include, among others, statements regarding: the Company's plans, goals, targets, commitments and strategies to advance its environmental, social and governance objectives, the steps the Company plans to make to meet those objectives, the Company's strategy to ESG alignment, and plans to expand on any ESG practices, the Company's goal of achieving carbon neutrality by 2025, the number of carbon credits to be received by the Company, and the timing thereof, and any other statements that are not historical facts.
Statements containing forward-looking information are not historical facts, but instead represent management's expectations, estimates and projections regarding future events based on certain material factors and assumptions at the time the statement was made. While considered reasonable by Hut 8 as of the date of this press release, such statements are subject to known and unknown risks, uncertainties, assumptions and other factors that may cause the actual results, level of activity, performance or achievements to be materially different from those expressed or implied by such forward-looking information, including but not limited to, security and cybersecurity threats and hacks, malicious actors or botnet obtaining control of processing power on the Bitcoin network, further development and acceptance of the Bitcoin network, changes to Bitcoin mining difficulty, loss or destruction of private keys, increases in fees for recording transactions in the Blockchain, erroneous transactions, reliance on a limited number of key employees, reliance on third party mining pool service providers, regulatory changes, classification and tax changes, momentum pricing risk, fraud and failure related to digital asset exchanges, difficulty in obtaining banking services and financing, difficulty in obtaining insurance, permits and licenses, internet and power disruptions, geopolitical events, uncertainty in the development of cryptographic and algorithmic protocols, uncertainty about the acceptance or widespread use of digital assets, failure to anticipate technology innovations, the COVID19 pandemic, climate change, currency risk, lending risk and recovery of potential losses, litigation risk, business integration risk, changes in market demand, changes in network and infrastructure, system interruption, changes in leasing arrangements, failure to achieve intended benefits of power purchase agreements, potential for interrupted delivery, or suspension of the delivery, of energy to the Company's mining sites, and other risks related to the digital asset and data centre business. For a complete list of the factors that could affect the Company, please see the "Risk Factors" section of the Company's Annual Information Form dated March 9, 2023, and Hut 8's other continuous disclosure documents which are available on the Company's profile on the System for Electronic Document Analysis and Retrieval at www.sedar.com and on the EDGAR section of the U.S. Securities and Exchange Commission's website at www.sec.gov.
No Offer or Solicitation
This press release is not intended to and shall not constitute an offer to sell or the solicitation of an offer to sell or the solicitation of an offer to buy any securities, nor shall there be any sale of securities in any jurisdiction in which such offer, solicitation or sale would be unlawful prior to registration or qualification under the securities laws of any such jurisdiction. No offer of securities shall be made except by means of a prospectus meeting the requirements of Section 10 of the Securities Act of 1933, as amended (the "Securities Act") or in a transaction exempt from the registration requirements of the Securities Act.
Hut 8 Investor Relations
Sue Ennis
Hut 8 Media Relations
Erin Dermer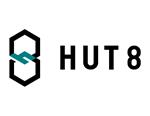 NOTE: This content is not written by or endorsed by "WJTV", its advertisers, or Nexstar Media Inc.
For inquiries or corrections to Press Releases, please reach out to GlobeNewswire.