GlobeNewswire
GIGACLOUD ALERT: Bragar Eagel & Squire, P.C. Reminds Investors that a Class Action Lawsuit Has Been Filed Against GigaCloud Technology Inc. and Encourages Investors to Contact the Firm
News provided by
Bragar Eagel & Squire
Nov 19, 2023, 9:00 PM ET
NEW YORK, Nov. 19, 2023 (GLOBE NEWSWIRE) -- Bragar Eagel & Squire, P.C., a nationally recognized stockholder rights law firm, reminds investors that a class action lawsuit has been filed against GigaCloud Technology Inc. ("GigaCloud" or the "Company") (NASDAQ: GCT) in the United States District Court for the Central District of California on behalf of all persons and entities who purchased or otherwise acquired GigaCloud (a) Class A ordinary shares pursuant and/or traceable to the registration statement and prospectus (collectively, the "Registration Statement") issued in connection with the Company's August 2022 initial public offering ("IPO" or the "Offering"); and/or (b) securities between August 18, 2022 and September 27, 2023, both dates inclusive (the "Class Period"). Investors have until December 4, 2023 to apply to the Court to be appointed as lead plaintiff in the lawsuit.

Click here to participate in the action.
In August 2022, GigaCloud conducted its IPO, selling 3,381,000 Class A ordinary shares at $12.25 per share, receiving net proceeds of approximately $34.2 million.
On September 28, 2023, before the market opened, Culper Research published a report alleging "numerous glaring flaws" in GigaCloud's public reporting. For example, the Report stated that while GigaCloud "claims to run 14 U.S. warehouses," the Company "discloses just 73 employees in the entire U.S., implying just 5 employees per warehouse." The Report also alleged that "GigaCloud's marketing materials utilize photoshopped stock photos to portray itself as a highly efficient, growing operation," but that Culper Research's investigators visited some of the Company's warehouses and discovered little activity. Further, the Report alleges that Culper Research uncovered "numerous entities which are neither named subsidiaries nor disclosed as GCT related parties" whose conduct at the very least "suggests undisclosed related party issues."
On this news, the Company's share price fell $1.78, or 18%, to close at $7.69 per share on September 28, 2023, on unusually heavy trading volume. By the commencement of this action, GigaCloud's shares have closed as low as $4.27 per share, a 65% decline from the $12.25 per share IPO price.
The complaint filed in this class action alleges that in the Registration Statement and throughout the Class Period, Defendants made materially false and/or misleading statements, as well as failed to disclose material adverse facts about the Company's business, operations, and prospects. Specifically, Defendants failed to disclose to investors: (1) that the Company's business is a fraction of what it publicly claims, as evidenced by staffing and activity levels at its warehouses; (2) that the Company overstated its last-mile operations; (3) that the Company engaged in undisclosed related party transactions; (4) that, as a result, the Company's financial results were overstated; (5) that, as a result of the foregoing, Defendants' positive statements about the Company's business, operations, and prospects were materially misleading and/or lacked a reasonable basis.
If you purchased or otherwise acquired GigaCloud shares and suffered a loss, are a long-term stockholder, have information, would like to learn more about these claims, or have any questions concerning this announcement or your rights or interests with respect to these matters, please contact Brandon Walker or Marion Passmore by email at investigations@bespc.com, telephone at (212) 355-4648, or by filling out this contact form. There is no cost or obligation to you.
About Bragar Eagel & Squire, P.C.:
Bragar Eagel & Squire, P.C. is a nationally recognized law firm with offices in New York, California, and South Carolina. The firm represents individual and institutional investors in commercial, securities, derivative, and other complex litigation in state and federal courts across the country. For more information about the firm, please visit www.bespc.com. Attorney advertising. Prior results do not guarantee similar outcomes.
Contact Information:
Bragar Eagel & Squire, P.C.
Brandon Walker, Esq.
Marion Passmore, Esq.
(212) 355-4648
investigations@bespc.com
www.bespc.com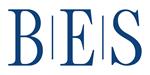 NOTE: This content is not written by or endorsed by "WJTV", its advertisers, or Nexstar Media Inc.
For inquiries or corrections to Press Releases, please reach out to GlobeNewswire.