GlobeNewswire
Solar Integrated Roofing Corp. Provides Discord Investor Q&A
News provided by
Solar Integrated Roofing Corp.
Nov 20, 2023, 11:26 AM ET
HENDERSON, Nev., Nov. 20, 2023 (GLOBE NEWSWIRE) -- Brad Rinehart CEO of Solar Integrated Roofing Corp. (OTC: SIRC) ("SIRC" or the Company"), an integrated, single-source solutions provider of solar power, roofing and EV charging systems answers questions for investors.

1. What's the status of the merger with Tribeca? Is the valuation complete, any insights? What remains to be completed?



Tribeca is still in the process of raising the funds for the uplist and identifying companies to include in the uplist. Tribeca and SIRC do not have a firm date as the agreement includes a six-month extension beyond the October 30th target date. SIRC valuation increases each day, so we have not completed or agreed to a valuation to date.
2. Is access to the land the last remaining hurdle for the Calaway project? Why is it taking so long?

Everything is ready to go for construction on the Calaway project. SIRC is not engaged in securing access to the land. What I do know is that we do not currently have access to the property which is owned by an elderly gentleman in poor health. The owner has a variety of investments/investment properties and that may be impacting the timing of access to the property.
3. What's the status of the "Lordsburg" project and the remaining $370M "pipeline" projects for 2024 completion?



Lordsburg is still an active project with much of the design work done. There is an ongoing effort to secure proposed offtake agreements for the Green Hydrogen this plant will produce. SIRC is still designated as the co-developer in this project and is in the process of providing development funding for this project on a limited basis. This "large project" pipeline is expensive with a very slow return on capital timeline: 24-36 months in many cases once you get to NTP. Development costs to get to NTP are extremely high so we are being more selective in what we can afford to participate in based on upfront costs and the length of time to recover investment capital prior to the NTP. More lucrative opportunities exist in our pipeline in residential, government, and mid-range commercial projects.
4. How close is SIRC to being cash flow positive? How much further dilution do you anticipate and why? Did the Pablo settlement involve shares?

We will be publishing Q3 financials next week and investors will see the positive trend has continued. I anticipate being cash flow positive in Q4 and starting to generate effective operating profit in Q1 2024. The current 3A10 and the Pablo settlement will have a dilutive effect on the share price. We are working with the resources we have at our disposal unfortunately. I do not see the need for significant additional dilution and expect share pricing to start to recover early next year. The best way I can impact share price is to shore up the Balance Sheet by retiring debt and by focusing on profitable revenue growth.
5. What is the status of filing SIRC's third Form 10-12G? Given the upfront and reoccurring expenses required for such an effort, why do you find this a better use of borrowed money than operational improvements focused on positive cash flow?

We anticipate filing either an S1 or Form 10 early in Q1. I am committed to becoming a fully reporting public entity. Much of the work we have been doing for other initiatives are parallel to the efforts we need to file an S1 or Form 10 – so the actual "cost" to file is relatively minor. I believe becoming fully reporting opens SIRC up to institutional investors and the more people interested in and capable of investing in SIRC, the better impact that has on existing and future shareholders.
6. Storage is becoming an important part of solar system sales.
What % of SIRC (residential and commercial) includes battery storage? Can you share those KPI's like RUN provides them for investors?

More than likely, this is going to be a very variable part of solar installations for the foreseeable future. In April, the California commission enacted policies that have an impact on residential solar installations becoming a different mix – smaller solar array and adding battery storage, as the benefit of selling energy back to the utility became less economically attractive and the ability to store energy for nighttime use became more attractive. The commission could change course at any time and change this dynamic(or the judicial system could change their minds for them). What is more likely is new battery technology and better economics on battery storage/cost will drive systems in this direction over the next 3-5 years anyway. So, I would answer this question as that dynamic will continue to be in a state of flux over the next 3-5 years, with the emphasis continuing to be towards smaller solar arrays with battery storage. I also believe this will impact the commercial market and you will start to see more Solar/BESS solutions for commercial properties and HOA's.
7. The audit for arbiter was completed and there was mention of a "business plan" that was supposed to be issued shortly after. Now that we are in the 2nd-3rd week of November, was it sent over to SIRC? And how is SIRC part of that plan? If they were supposed to just give us the deposit back, why would they feel the need to send SIRC the business plan? This leaves me to believe that SIRC is more involved in arbiters investment goals than just a refunded deposit, correct?

SIRC is interested in having the initial investment and interest returned to us. As we move forward, we will review any lending opportunity with Arbiter Bank just like we would with any other lending opportunity. If it is competitively priced, we would secure funding with Arbiter Bank should it become operational. I do not believe that the Bank, once operational, will have the same lending capability as was originally predicted based on the dramatic change in interest rates and the tightening of availability of credit through traditional lending sources. I reach out monthly for an update from Arbiter Capital and share those updates with our investors. I have no way of predicting where this will end up.
8. With there being much larger and clearly more dependable solar companies out there, how does SIRC intend to grab their fair share of the market? When bidding for jobs how does SIRC sell themselves over other companies? In other words, why should they choose SIRC? Does SIRC have any unique/original capabilities over others? 



That is a very interesting question. I do not see any residential solar providers having great financial results. As interest rates have increased, other issues with servicing the residential solar market have become more pronounced, particularly the cost model for installers. We are focusing on a specific piece of the residential solar market – we are focusing on combination jobs, ie, roofing and solar installations – this is a niche where we have a competitive advantage as we can do both and most solar companies cannot. We are also turning our attention towards small commercial solar installations – in the $250k - $2 million range, where residential installers are not very good at that type of installation and larger commercial solar EPCs aren't interested because they are too small. Our professional engineering staff at PLEMCo coupled with our staff of qualified electricians makes this a nice niche market for us as well.
9. Why have investors not gotten a more in-depth business plan from SIRC? SIRC needs to be more transparent about their way forward and their intentions.        

I do not believe that public companies typically publish in-depth business plans, thus sharing their expertise with competitors. It is more common to give directional guidance on where we are going, what we are focusing on, and how we plan to get there in general terms. I believe I have been providing that. My background is more in running private companies, so the public aspect is somewhat new to me, and I am trying to interact with shareholders in an overall fashion so I am not sharing information inconsistently. I am trying to be as transparent as possible. I also believe that my predecessor was jumping the gun on announcements to the market. Having a lending term sheet is not the same thing as having an approved lending instrument. Having a development agreement with a third party is not the same thing as having a signed contract with SIRC and an end user. I have a more conservative approach to announcing what is approved and signed as opposed to anticipated.
10. With how unbelievably easy it is to have a greater online presence and show pictures of completed work, why is this not happening? Since shares are being used as a debt reduction tool, it only makes sense to increase online visibility which will help increase share price and reduce this dilution. Why is this not happening?


We are in the process of getting this up to speed. When we sold off Balance Claims, which was a service industry business, we also lost access to the shared service employees who had much of the expertise in this area. We are also in the process of reducing the number of entities we have and are working to consolidate our brand under two entities, SIRC for residential solar and residential and commercial roofing, and PLEMCo, for government contracting, EV Installations, and small commercial solar/microgrid construction. We are currently spending money on payroll, materials, suppliers, insurance, and very little else until we are cash flow positive.
Press Release Contact:
Julie Brehm
jbrehm@sircfamily.com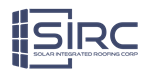 NOTE: This content is not written by or endorsed by "WJTV", its advertisers, or Nexstar Media Inc.
For inquiries or corrections to Press Releases, please reach out to GlobeNewswire.