Food product recalls serve an important purpose for American consumers. When manufacturers find that their products are out of compliance with Food and Drug Administration or Department of Agriculture regulations and remove them from the market, consumers are alerted to allergens or other harmful contaminants in common products that can lead to illness, injury, or death. The most common pathogen responsible for food poisoning is salmonella—infecting 1.35 million individuals every year, hospitalizing 26,500, and causing more than 400 deaths—but there are many other toxins that can be present and harmful in the food we eat as well.
Product recalls are issued for various reasons. The discovery of foodborne pathogens, mislabeling of allergens, or foreign-materials contamination are the most common culprits. The FDA maintains a real-time list of active food recalls and recalls for other items, such as medical drugs and devices. Examining what items were recalled and what trends may occur in the food safety system can reveal important information about what food contaminants pose the most pertinent health risks.
Stacker compiled a list of the most common food ingredients and contaminants that led to recalls in 2022, using data from the FDA. Ingredients and contaminants are only counted if they were involved in a food recall and are ranked by the number of recalls they were involved in during 2022.
Read on to get a clearer picture of how contaminants find their way into our food and what the risk and impact could be for your health.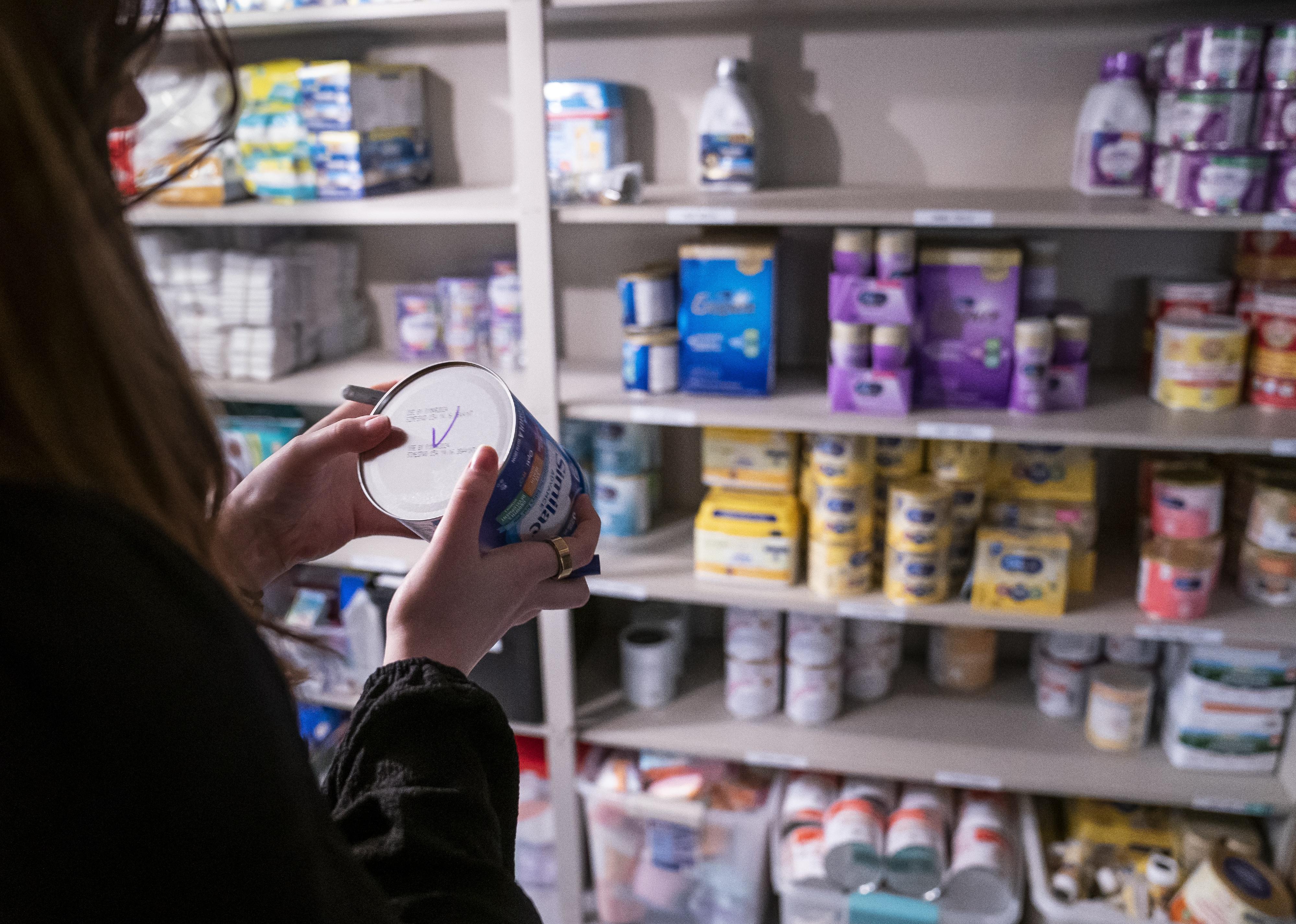 Nathan Howard // Getty Images
#10. Cronobacter sakazakii
– Number of recalls due to ingredient or contaminant: 7
Cronobacter sakazakii is a bacteria that thrives in low-moisture foods such as infant formula, starch, or dried teas. It primarily causes illnesses in infants under 2 months old and immunocompromised children. In 2022, several infant powder formulas were found to contain the bacteria, and the recall contributed to the infant formula shortage of 2022.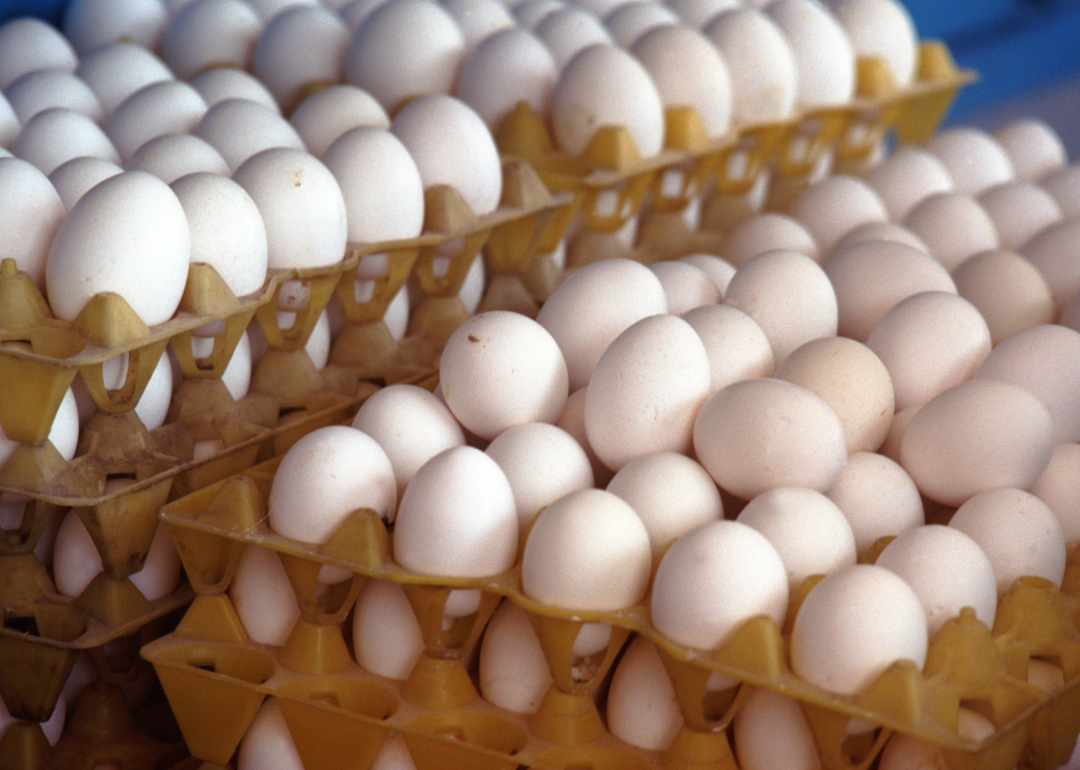 Canva
#9. Eggs
– Number of recalls due to ingredient or contaminant: 8
Eggs are one of the most common foods to cause allergic reactions in children, but the reaction usually subsides before adolescence. Eggs can also contain salmonella and other bacteria if not properly handled, stored, or refrigerated. Products recalled for containing undeclared eggs included gelato, processed potatoes, and sushi products.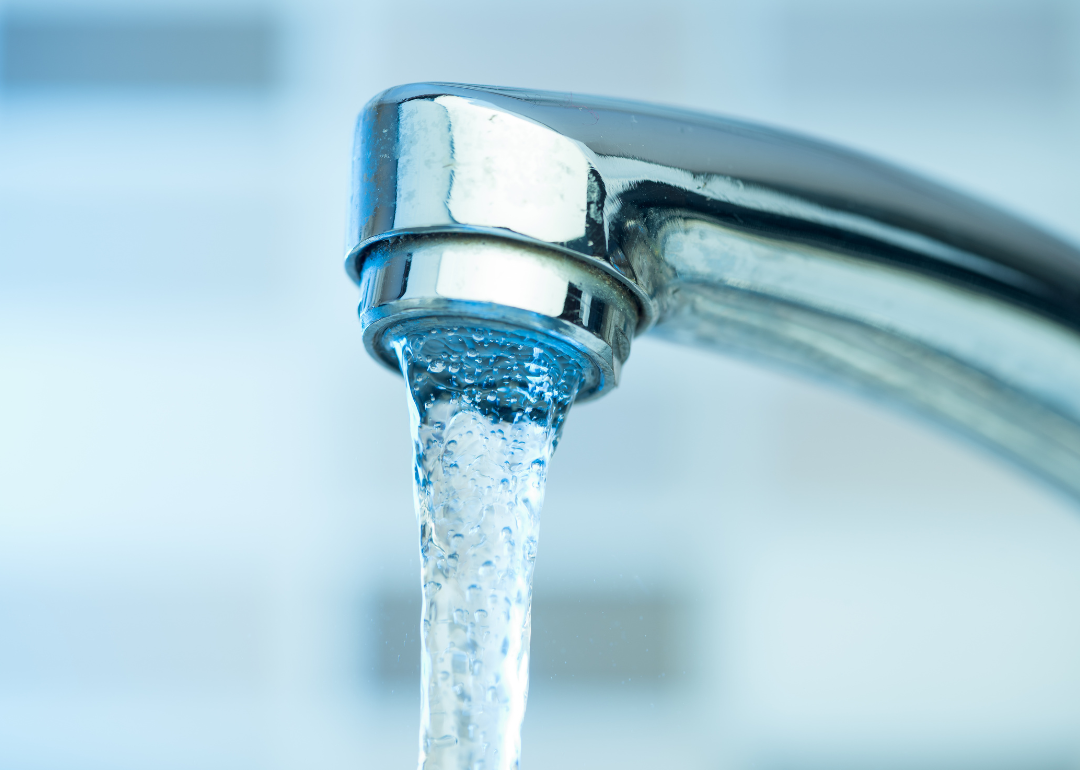 Canva
#8. Lead
– Number of recalls due to ingredient or contaminant: 9
Lead is a toxin that we interact with in a variety of ways—it can be found in cosmetics, water, seasonings and spices, and even medicine. Prolonged exposure to larger amounts of lead can result in severe health problems, particularly for children.
Lead poisoning is known to produce a wide range of injuries in the body, including attacks on the brain and central nervous system, delayed brain development, abdominal pain, gastrointestinal pain, and more. In 2022, many different brands and varieties of dried plums were found to be contaminated with lead. Dried fruits and vegetables are often foods found to be contaminated with lead or other chemical contamination introduced during the production processes.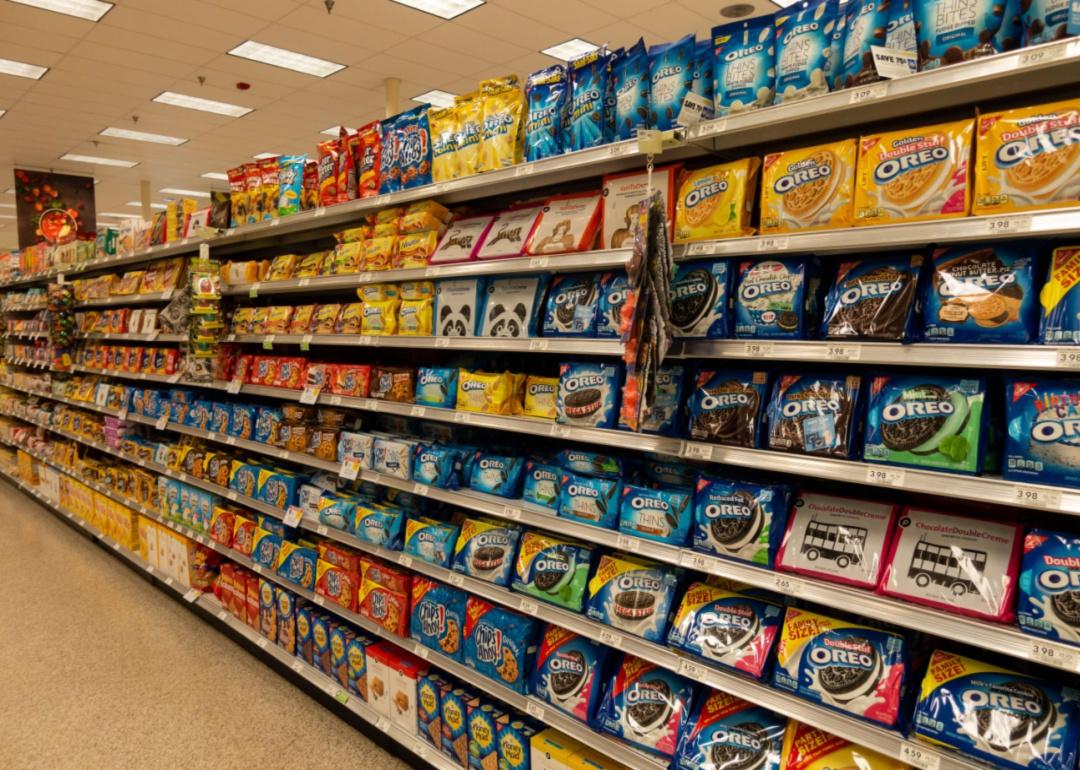 Joni Hanebutt // Shutterstock
#7. Foreign object or fragments
– Number of recalls due to ingredient or contaminant: 9
Foreign contaminants refer to objects not reasonably expected or naturally present within a food type. Usually, foreign substances are introduced during processing and production, and the most common include plastic, metal, or glass. These materials can cause cuts, choking, or dental injury. Increased use of automation and speed in production is a driving force behind foreign object contamination, although methods for detecting these materials have also improved. Cookies and other baked goods were recalled for foreign material contamination in 2022.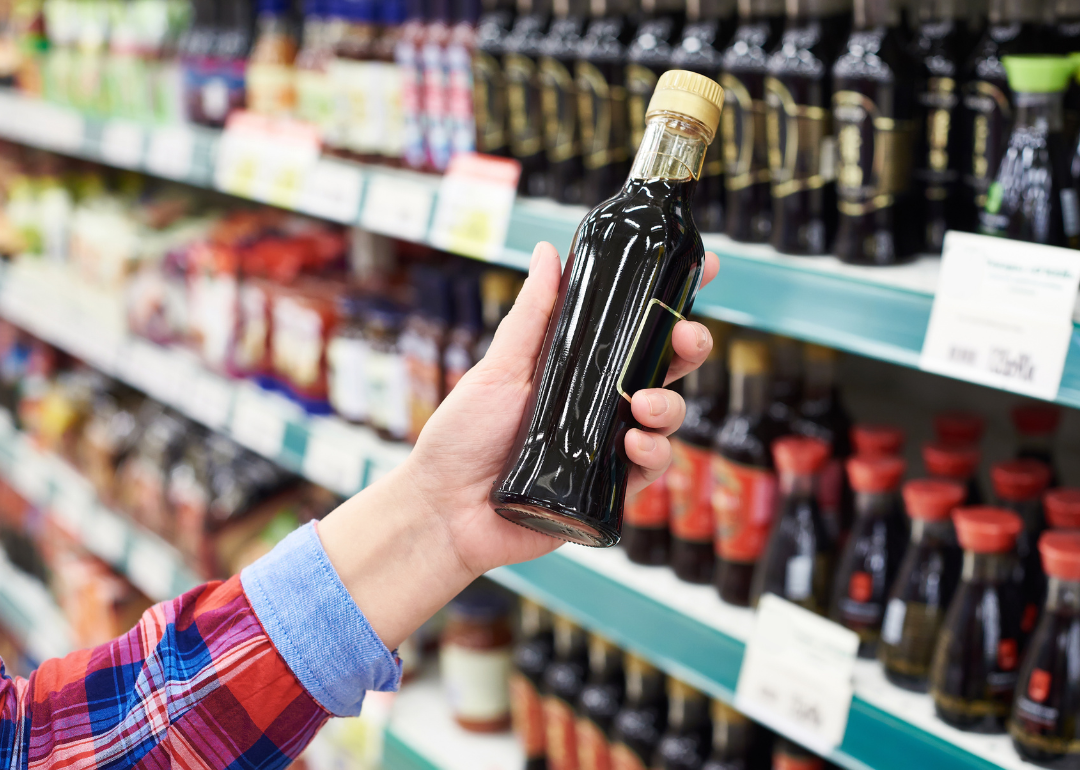 Canva
#6. Soy
– Number of recalls due to ingredient or contaminant: 15
Soy is found in many processed foods, such as infant formula, sauces, and baked goods. Soy allergies can range from mild to severe, although most people outgrow the allergy during childhood. Salad dressing, cookies, and children's vitamins were some of the products that contained undeclared soy last year.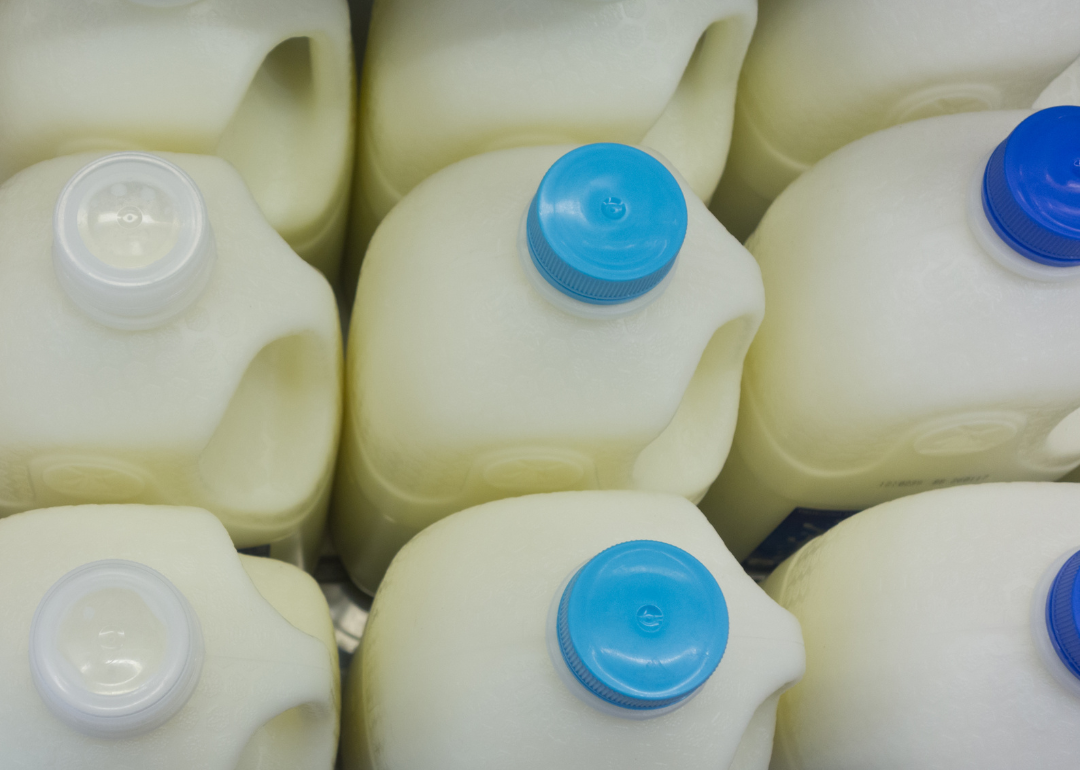 Canva
#5. Milk
– Number of recalls due to ingredient or contaminant: 23
It is estimated that 68% of the world's population cannot properly digest lactose, the sugar naturally present in milk, after infancy. Symptoms of lactose sensitivity include diarrhea, gas, and bloating, and different people can absorb different amounts before experiencing digestive discomfort. Milk allergies are more severe and can cause hives, wheezing, or anaphylaxis. Products recalled for containing undeclared milk included bread, frozen burritos, and granola.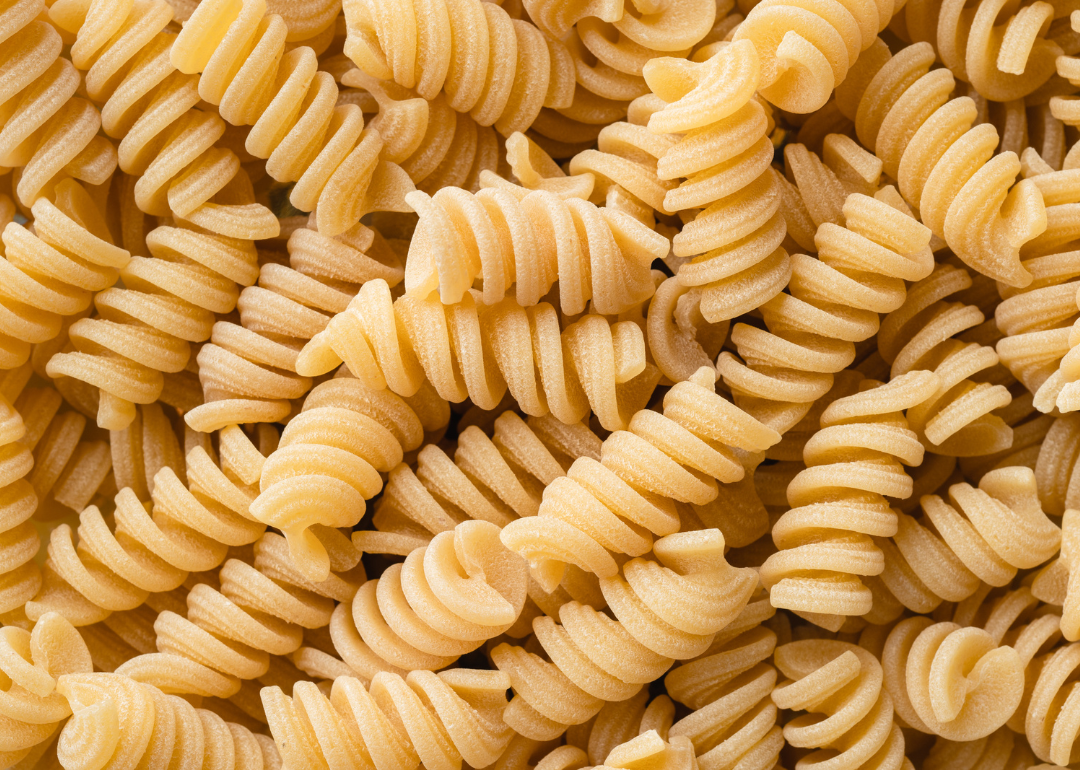 Canva
#4. Wheat or gluten
– Number of recalls due to ingredient or contaminant: 25
Wheat allergies are an autoimmune response and cause many of the same reactions as other common allergens, such as hives, rash, or congestion. Wheat allergies affect between .5% and 1% of the world's population, anywhere from 40 million to 80 million people.
Gluten is a protein that lives in wheat and other foods, and gluten intolerance is a gastrointestinal condition that causes digestive discomfort. It impacts about 6% of the world's population. Celiac disease is the most severe iteration of gluten intolerance and without proper diagnosis and care over time can lead to inflammation and organ damage.
Experts estimate that the condition affects about 1% of the world's population, and it is likely that many people experience celiac disease or wheat intolerance without knowing it. Gluten and wheat are found in many foods you might expect, such as pasta and beer, and many foods you might not expect, such as salad kits and candy.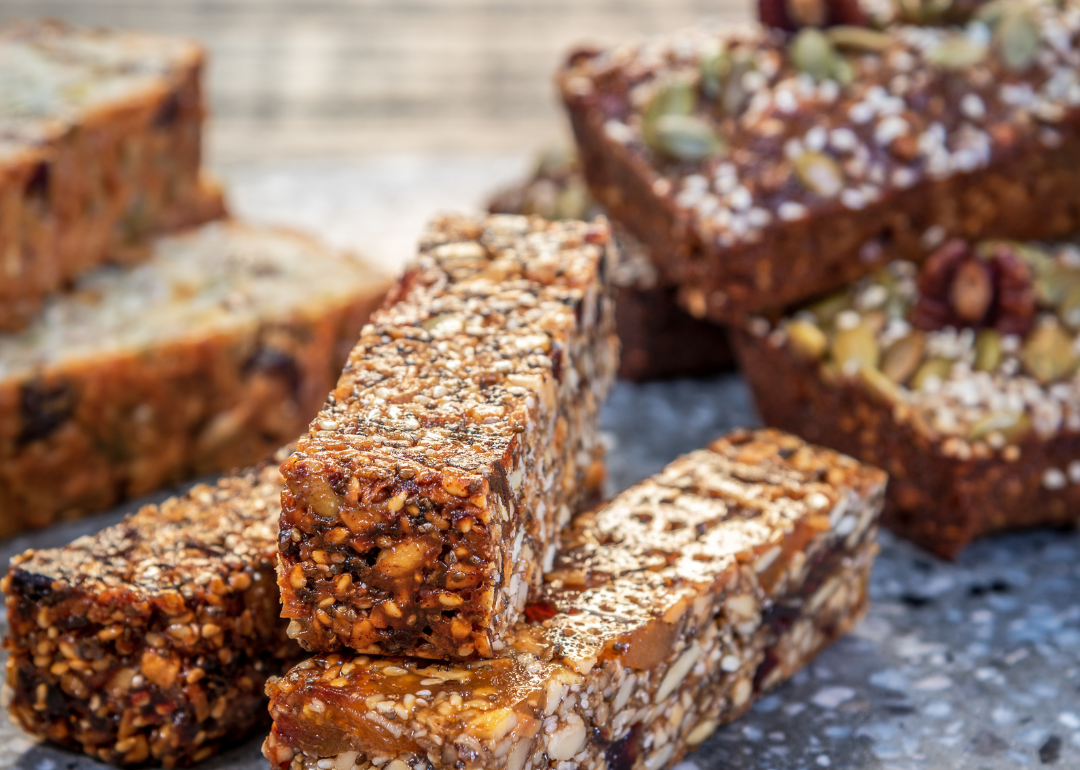 Canva
#3. Peanuts or tree nuts
– Number of recalls due to ingredient or contaminant: 34
Tree nut allergies affect .5% to 1% of the U.S. population, making these allergies one of the most common in the nation. Foods in the U.S. can be recalled for having undeclared amounts of peanuts or tree nuts or from cross-contamination with these ingredients. In 2022, protein bars, pasta sauce, and chocolate fudge bites were some recalled items for containing undeclared amounts of peanuts or tree nuts.
Canva
#2. Listeria
– Number of recalls due to ingredient or contaminant: 35
Listeria is a bacteria that causes listeriosis, a rare but serious infection with a mortality rate of 20%-30%. The foods most commonly containing listeria are raw vegetables, meat, unpasteurized milk, soft cheese, and deli meat. Multistate outbreaks of listeria in 2022 included sources such as deli meat, brie and Camembert cheese, ice cream, and enoki mushrooms.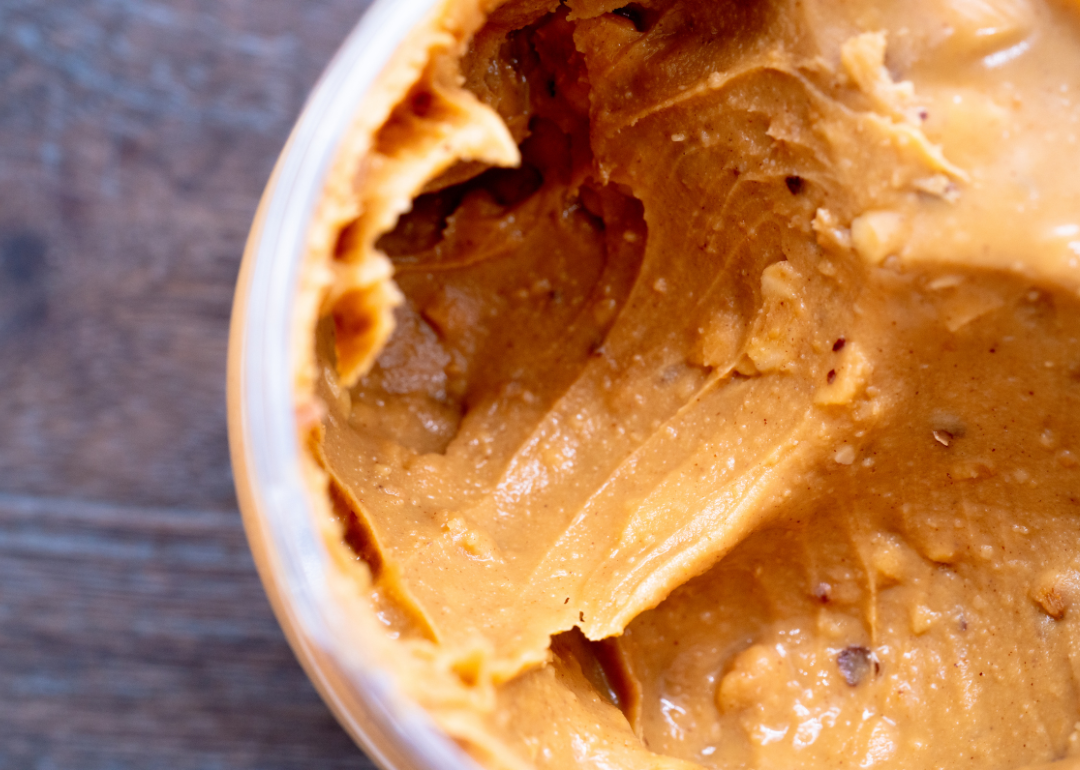 Canva
#1. Salmonella
– Number of recalls due to ingredient or contaminant: 40
Salmonella is a bacteria that lives in many of the processed and unprocessed foods we eat and generally goes undetected because infected food does not look, taste, or smell any different. The Centers for Disease Control and Prevention estimates 1 million salmonella infections per year, although most of these cases go unreported. In 2022, salmonella outbreaks were traced back to various origins, including cantaloupe, salmon, and peanut butter.
Data reporting by Emilia Ruzicka. Story editing by Brian Budzynski. Copy editing by Paris Close. Photo selection by Lacy Kerrick.