This is an archived article and the information in the article may be outdated. Please look at the time stamp on the story to see when it was last updated.
Getting started with knitting
When the weather turns cold, those who love to knit know there's nothing better than getting cozy on the couch with a pair of knitting needles and a new project. Whether you want to knit a colorful baby blanket or make your family scarves for the holidays, there are countless things you can create with some yarn and a bit of time and patience. But first, you need to master the art of "casting on."
Most knitting begins by casting on stitches
In the knitting world, casting on is the technique used to lay the first row of stitches on the needle. There are seven different ways to put the yarn and the loops on your needle, so beginners should start with the easiest stitches to learn and develop their skills from there.
Wrap cast-on: This is the quick and easy method taught to most beginners. Because it is stretchy, it's good for knitting sweaters, socks and mittens. You will hear it called by other names, too, such as loop cast-on, e-wrap cast-on and single cast-on.
Knit cast-on: This method is also easy for new knitters. When they use this technique, they learn the knit stitch at the same time. It is also known as knitting on and knitted cast-on.
Cable cast-on: There is one small difference between cable and knit cast-ons. The cable method forms a firm, even edge that looks like a woven cable and is found on cable-knit sweaters. Do not use this technique for things that need to stretch and regain their shape, such as the necks, cuffs and hems of sweaters.
Long-tail cast-on: This is often the method of choice for experienced knitters and takes a lot of practice before it becomes quick and easy. It's neither too stretchy nor too stiff, making it a good all-purpose cast-on technique. It is also called slingshot, continental cast-on, double cast-on, Y cast-on and two-strand cast-on.
German twisted cast-on: This is the best method for knitting socks because it's not only stretchy but also neat. You can think of it as similar to a long-tail cast-on but with an extra twist that adds elasticity to the edges.
Provisional cast-on: This method is used when knitting borders on garments and joining two separate knit pieces.
Frilled cast-on: Knitters say this technique is best for special projects that need something with frilly edges, such as a little child's party dress. It is also called frilled edging cast-on and Picot cast-on.
To get started casting on, you'll need needles, the special tools you'll find in knitting kits and yarn.
What you need to buy for cast-on knitting
Knitting needles
Needles are made from many different materials and aluminum and bamboo are the most popular choices for beginners.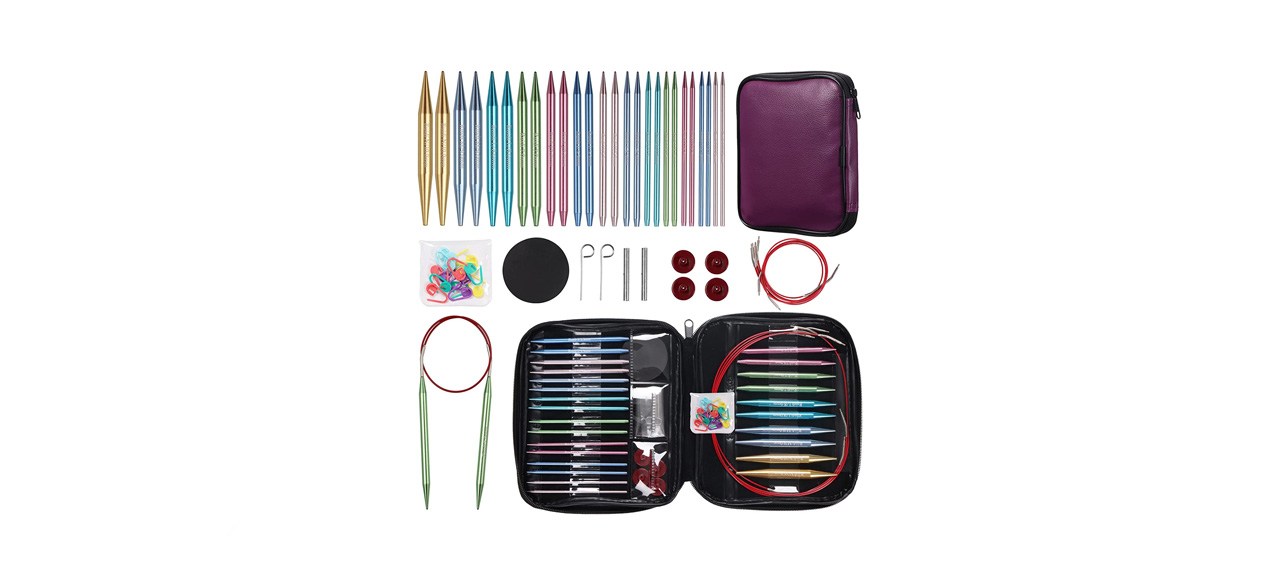 Riudi Interchangeable Circular Aluminum Knitting Needles Set
You get 13 pairs of color-coded aluminum needles from 2.75 millimeters to 10.0 millimeters in diameter. They are durable, rust-free and have detachable tips. You also get needle holders, couplers, stitch markers, positioning buttons and more in a zippered case made of purple leather.
Where to buy: Sold by Amazon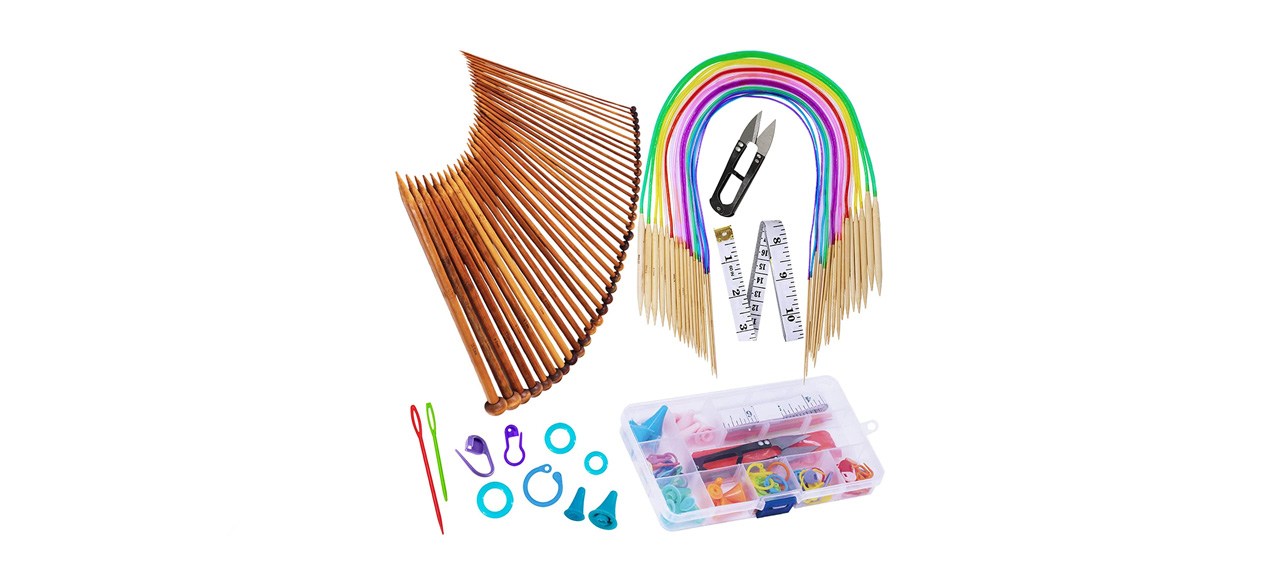 Equiss Bamboo Knitting Needles Set
You get 36 pairs of needles, two each in 18 different sizes from 2 to 10 millimeters. These needles are about 30 inches long. The bamboo is carbonized for smoothness and durability, and the sizes are engraved on the needles for easy reference and organized storage.
Where to buy: Sold by Amazon
Yarns
Beginners should start with all-purpose yarns.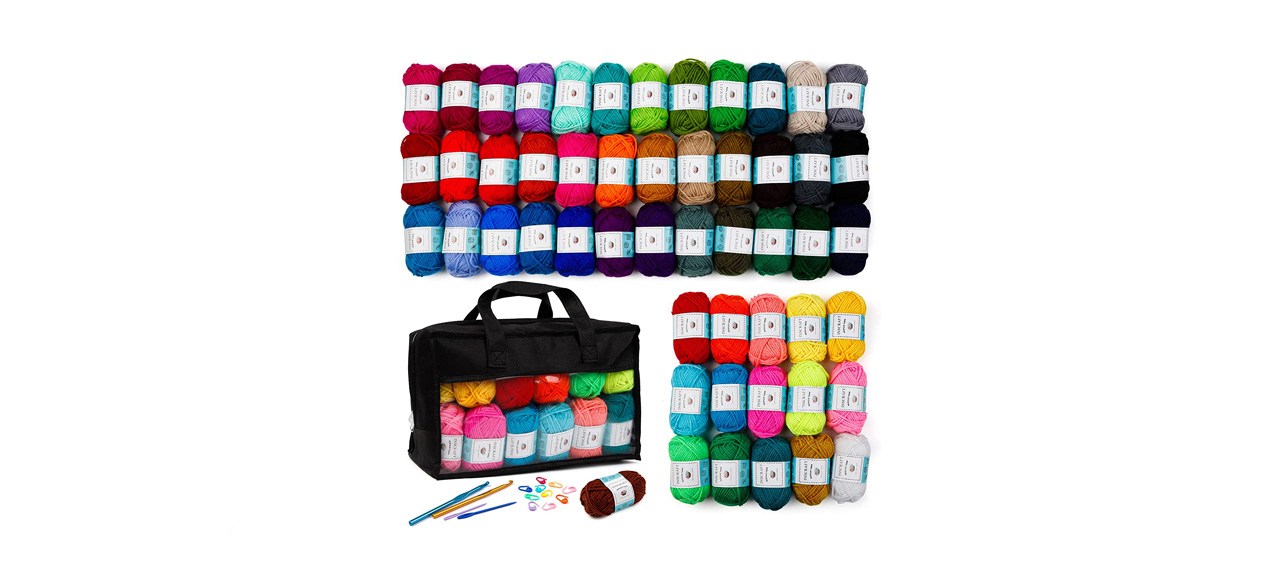 Inscraft 52 Acrylic Yarn Skeins
You get 35 yards of machine-washable bright, lustrous 4-ply yarn in 52 colors. The waterproof tote bag has see-through sides and loop handles and includes two crochet hooks, two weaving needles and 10 locking stitch markers.
Where to buy: Sold by Amazon
Special knitting tools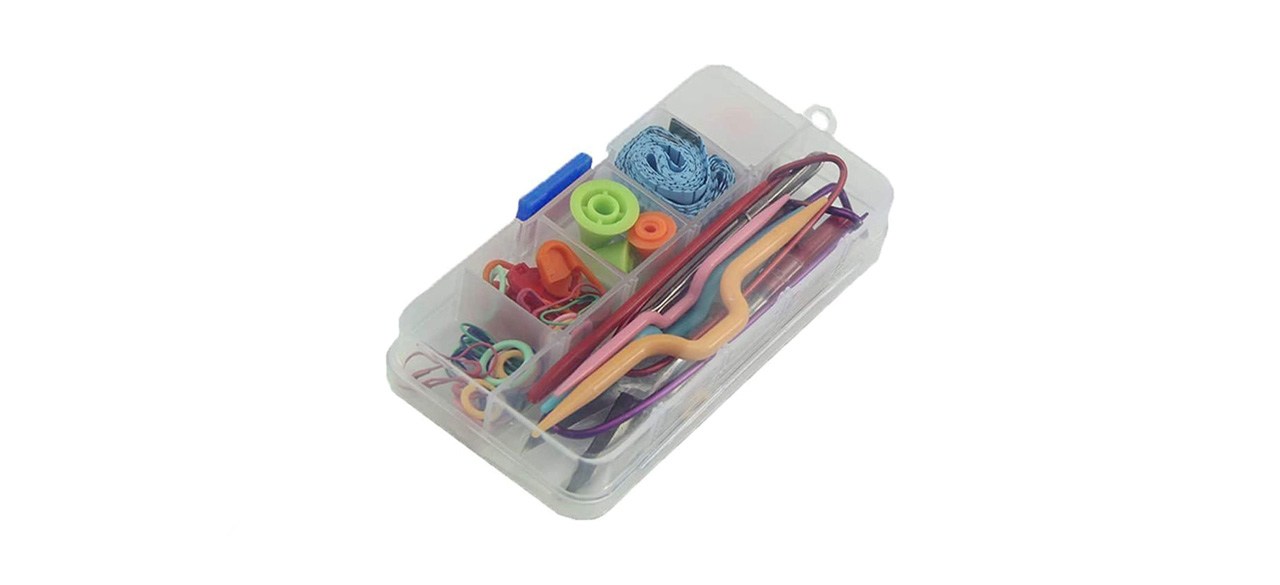 All your basic knitting tools are here in a compact case that's only 5 inches wide. You get stitch holders and rippers, threading tools, sewing needles, a thimble, needle point protectors and a soft, flexible fabric measuring tape.
Where to buy: Sold by Amazon
Something to keep it all in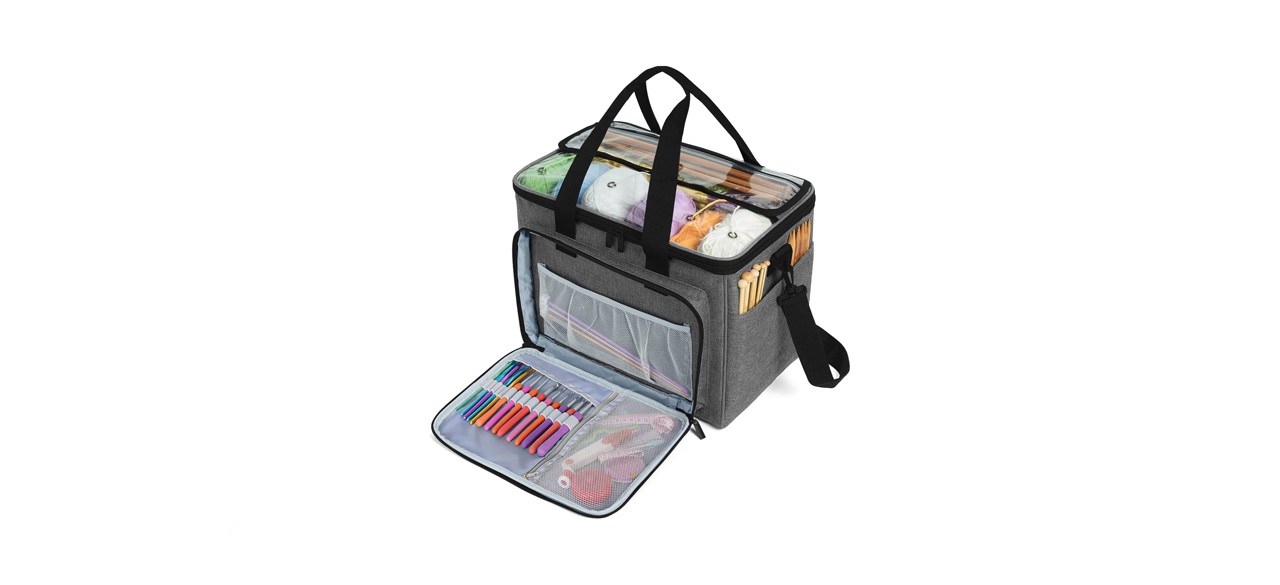 The inner dividers are sewn to the bottom of this large nylon bag to keep the six main compartments separate. The flexible plastic cover has magnetic snaps and is clear so you can easily see what's where. Inside are magic tapes and grommets to keep your yarns in place.
Where to buy: Sold by Amazon
After you've bought the tools
Learn everything you need to know about starting and finishing knitting projects.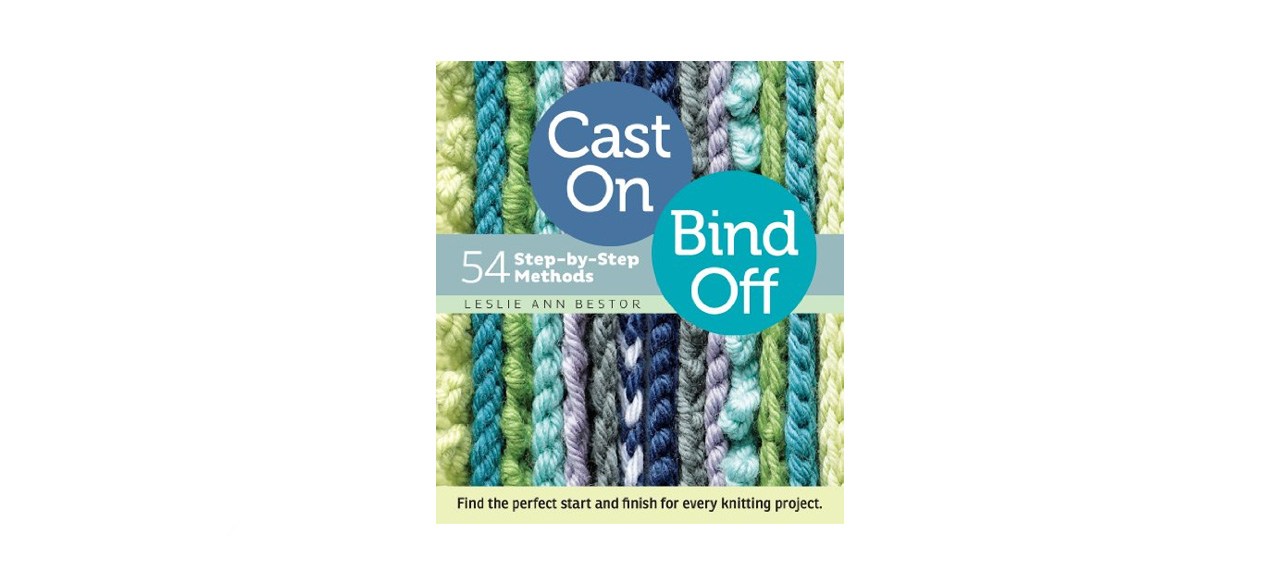 "Cast On, Bind Off: 54 Step-by-Step Methods"
Learn the perfect techniques for starting and finishing every knitting project. This spiral-bound book lays flat for referencing the illustrated step-by-step instructions and photographs of finished goods. You can create tighter, looser, stretchier or lacier edges as your project calls for.
Where to buy: Sold by Amazon
Want to shop the best products at the best prices? Check out Daily Deals from BestReviews.
Sign up here to receive the BestReviews weekly newsletter for useful advice on new products and noteworthy deals.
David Allan Van writes for BestReviews. BestReviews has helped millions of consumers simplify their purchasing decisions, saving them time and money.
Copyright 2023 BestReviews, a Nexstar company. All rights reserved.