For the first time since joining Inter Miami, Lionel Messi will go head-to-head with longtime rival Cristiano Ronaldo when the MLS side meets Al Nassr in a February match dubbed "The Last Dance." 
The sides will face off in Riyadh, Saudi Arabia as part of the Riyadh Season Cup, a three-team tournament that also features Saudi club Al Hilal. Messi and Ronaldo last faced each other in the last edition of the tournament. In January, Messi's PSG outlasted Al Nassr in a thrilling 5–4 match in Ronaldo's first game since completing a shocking move from Manchester United, with both players contributing goals.
"The excitement and global interest that we expect this tournament to generate expands upon one of our main aspirations for Riyadh Season—to create international events that visitors to Riyadh and fans around the world can all enjoy," Saudi General Entertainment Authority chairman Turki Alalshikh said, per AP.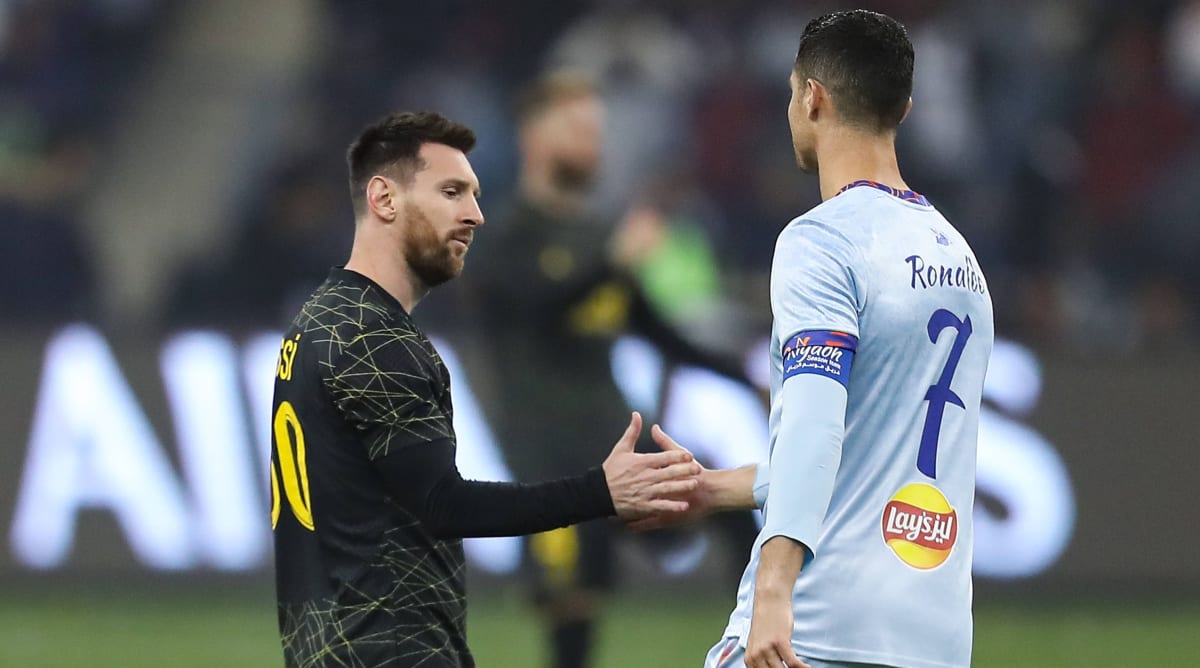 While no date has been announced, the tournament will come during Inter Miami's preseason training ahead of its first full MLS season with Messi. After debuting for Inter Miami in July, Messi went on to record 11 goals and four assists in 15 matches during an injury-plagued campaign.
While Inter Miami finished second to last in the Eastern Conference, the club took home the inaugural Leagues Cup while Messi became the first MLS player to win the Ballon d'Or. Before heading to Miami, Messi reportedly rejected offers of roughly $400 million a year to play in the Saudi league, instead opting for an MLS deal that included a league-record salary and reported revenue shares with adidas and Apple TV.